explore
the exciting journey
of your customers.
JUNE 29
CHALET ROBINSON Brussels
About
Through the looking glass
Ever wondered what it's like to be your prospect? Come and explore their world with us: their desires, challenges, sentiments, even their whereabouts.
That's not all: let us be your guides to the wide new world of Big Data. We take you to the cutting edge of ICTs and we teach you how to use them in your particular line of business.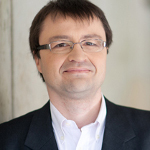 Benoît
Quirynen
Freelance consultant
in digital transformation
The guide you'd like to keep in your pocket on your digital journey.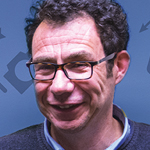 Olivier
Simonis
Co-founder & managing director
QUALIFIO
Inventor of a fun and engaging marketing tool used by major European companies.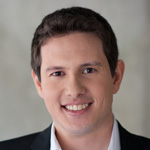 Salim
Jouili
Principal scientist
EURA NOVA
Relentless explorer of data oceans and graph constellations.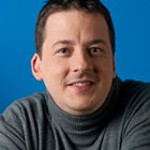 Eric
Delacroix
Down-to-earth stargazer
EURA NOVA
Helps leaders make discoveries with a crew of IT experts and step-by-step roadmaps.
BENOÎT QUIRYNEN
Get the real taste
of your customers' tweets
How can you use social networks to strengthen external relationships and be the most customer-centric company ever?
Benoît leads you through several business use cases to inspire you and make you find your own strategy.
OLIVIER SIMONIS
Make your customers play!
Olivier shows us concrete cases on how to engage, retain and qualify digital communities (web, mobile, social networks) through a wide variety of online activities: interactive content, quizzes, contests, polls, user-generated content, etc.
SALIM JOUILI
Put your CRM on steroïds
with graphs
Customers'understanding is crucial to create valuable products and services. But behaviours and interactions modelling is not easy to do. Salim introduces a natural way to represent your CRM and to make a better use of your data.
ERIC DELACROIX
Churn management:
telco versus bank use cases
Knowing if one of your customers is about to leave you is no longer a challenge. Now, you want to know what to do to keep them… or to let them go. Eric shows you how you can wisely manage and take advantage of customers churn.
Contact
EURA NOVA
Rue Emile Francqui, 4
1435 Mont-Saint-Guibert
9:00 - 12:10 : Conference
12:10 - 13:30 : Lunch